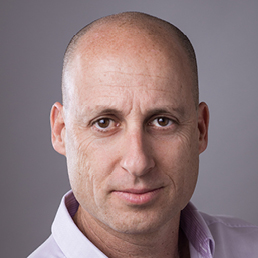 Zachi Laor has spent the last 30 years in aviation logging over 15000 flight hours, mainly as a Captain and as an Instructor Pilot in the IAF, and currently as an Airline Captain.
Zachi is a qualified HF-CRM (Human-Factor Crew Resource Management) Instructor.
 In 2008, upon graduation from a CRM Instructors' Course in GAT academy in England, Zachi introduced CRM to IAF's commanders and since leads the CRM training in manned and unmanned Squadrons, Air Traffic Controller (ATC) units, Air Force Academy and the UAV Academy.
In 2011 Zachi founded CockpitRM which provides Teamwork and CRM training in the fields of Aviation, Maritime (both civil and military), Security, Financial and Medical Institutions. 
In 2016 Zachi introduced the Maritime CRM to the Israeli Navy commanders, and since leads the CRM training for Submarine teams in the Israeli Navy. 
Zachi is considered a leading CRM expert in Israel.